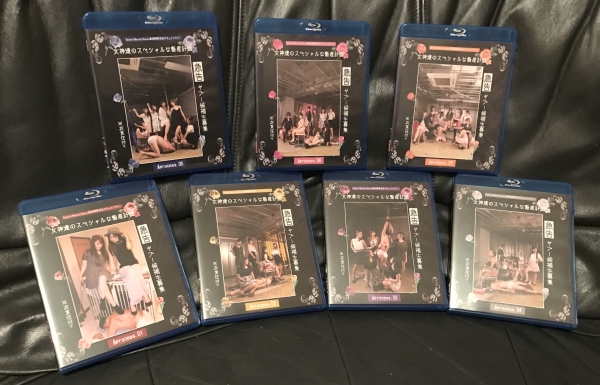 Only STD movie available as a Blu-Ray, as always.
What is the difference between a rip and a remux:
Remux is short for remultiplex. When you remux something you take the original video and audio files / streams from the Blu-Ray and multiplex and reorganise them into another container without altering the original files in any way. The video and audio stream are untouched. This is the highest quality possible, the original quality.


YVBD-22_BD_remux.part5.rar
YVBD-22_BD_remux.part4.rar
YVBD-22_BD_remux.part2.rar
YVBD-22_BD_remux.part1.rar
YVBD-22_BD_remux.part3.rar
YVBD-21_BD_remux.part5.rar
YVBD-21_BD_remux.part4.rar
YVBD-21_BD_remux.part2.rar
YVBD-21_BD_remux.part3.rar
YVBD-21_BD_remux.part1.rar
YVBD-20_BD_remux.part5.rar
YVBD-20_BD_remux.part1.rar
YVBD-20_BD_remux.part2.rar
YVBD-20_BD_remux.part3.rar
YVBD-20_BD_remux.part4.rar
YVBD-19_BD_remux.part2.rar
YVBD-19_BD_remux.part1.rar
YVBD-19_BD_remux.part3.rar
YVBD-18_BD_remux.part1.rar
YVBD-18_BD_remux.part2.rar
YVBD-18_BD_remux.part3.rar
YVBD-17_BD-remux.part1.rar
YVBD-17_BD-remux.part3.rar
YVBD-17_BD-remux.part2.rar
YVBD-16_BD_remux.part1.rar
YVBD-16_BD_remux.part3.rar
YVBD-16_BD_remux.part2.rar